State Legislation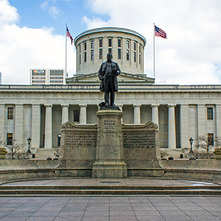 The OOA works to protect the physician-patient relationship and advocates to preserve the physician-led health care team in state law.
We are fighting on the front line at the Ohio Statehouse in battles involving practice regulation, Medicaid reimbursement, BWC compensation, tort reform and HMO/insurance company regulation to name a few. These areas of your practice are controlled by the states, not the federal government.
For information about Congressional bills and regulatory issues at the federal level, check the American Osteopathic Association Action Center.

Legislative Roundup