Program

Estimated 29.5 AOA Category 1-A Credits
| | |
| --- | --- |
| Thursday, April 20 | 1:00pm - 8:30pm |
| Friday, April 21 | 7:00am - 5:30pm |
| Saturday, April 22 | 7:00am - 5:30pm |
| Sunday, April 23 | 8:00am - 12:00pm |
subject to change
---
The Symposium, a collaborative program of the Ohio Osteopathic Association and Ohio University Heritage College of Osteopathic Medicine Society of Alumni and Friends that started in 2010, promises to provide practical and clinically relevant information. Each year the program offers an excellent agenda packed with engaging, informative and stimulating medical education sessions presented by experts in their areas of study and practice.
The overall objective is to deliver a well-constructed CME program that offers you innovative and timely information and insight that you will immediately put to use in your practice.
The Ohio Osteopathic Foundation (OOF) is approved as an accredited CME sponsor by the American Osteopathic Association. The OOF will submit credit hours to the AOA and provide attendance certificates.
#OhioOsteo
Earlybird Rates
End April 3
Contact Information
Speakers:
Laura (Whitt) Yamarick email
614-352-4682

Exhibitors & Sponsors:
Teri Collins email
614-299-2107 ext. 201

Registrations:
Joanne Barnhart email
614-299-2107 ext. 206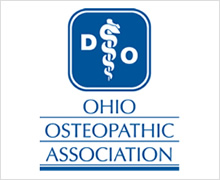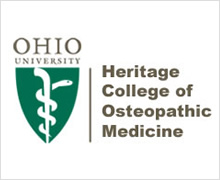 Tweet #OhioOsteo