Hotel Information for 2019
Book your hotel reservation online

Hilton Columbus
3900 Chagrin Drive, Columbus, OH 43219
614-414-5000 • Fax: 614-414-5100
The 100 percent smoke-free Hilton Columbus at Easton Town Center is a AAA 4-diamond, full-service, upscale hotel located in the heart of a dining, shopping and entertainment destination. In-room Internet access available.
The earlier you make your reservation, the more assurance you will have of obtaining the Symposium rate of $181/night.
Directions
From Interstate 270 north or south, take the Easton Exit (#33). Exit onto Easton Way. Remain on Easton Way through second stoplight. Turn right on Chagrin Drive. Hotel is on the right.
Parking
Self Parking: No Charge (surface lot & garage)
Valet Parking: $20/day (in/out privileges and covered parking available)
Reservations
Book your room online or call the Hilton Columbus at Easton at 614-414-5000. Be sure to mention the group code to receive the Symposium rate.
#OhioOsteo
Register by April 1
to Save
30.5 Category 1-A Credits Anticipated
(plus 3 credits for completing
the post-event survey)

Wednesday, April 24 -
Sunday, April 28, 2019

Hilton Columbus
at Easton Town Center
3900 Chagrin Drive
Columbus, Ohio 43219
614-414-5000
Contact Information
Speakers:
Laura Whitt email
(614) 352-4682

OU-HCOM Society of
Alumni & Friends
(614) 793-5607

Exhibitors:
Carol Tatman email
(614) 299-2107 ext. 201

Registrations:
Joanne Barnhart email
(614) 299-2107 ext. 206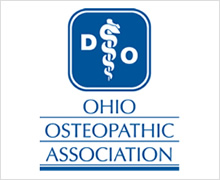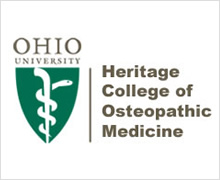 Tweet #OhioOsteo